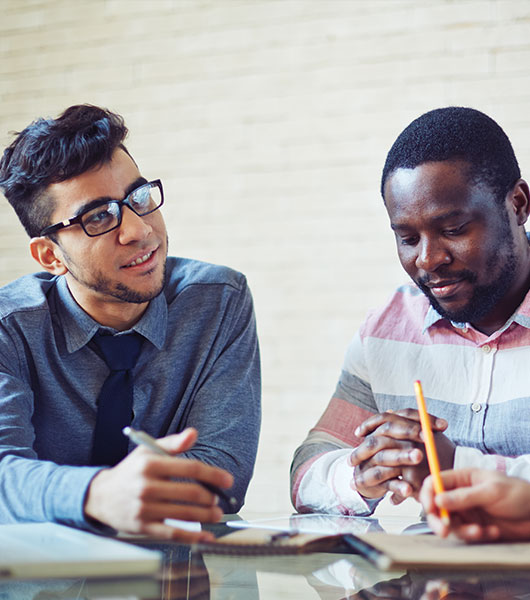 About Us
Ally Tech Services expertises in Corporate Training, Consultancy and Placement. With Team of decades of experience in their respective Technologies, we do provide Quality Service to our Clients and Company.
The best software training institute in Bangalore aiming to develop software products and offer clients. In the process of developing projects we are recruiting intern students from Academic Colleges as Internship and will be training students in Java related technologies and will develop the real-time. Projects with the help of intern students. We mainly focus on these technologies, to help students in building their skills up to mastering level. best software training institute in Bangalore will choose strong and latest technologies to make the product powerful. We are also referring students to various Software development companies on merit basis. Our staff is highly experienced in these technologies and be able to create robust applications.
Training and Placement
Our Training and Placement helps more than 1000+ students per year. Students Placements sector is widely covered by top college MBA professionals and companies HR's. Our exclusive placement cell will clearly focusing on Training in Bangalore Students Placements.
Our skilled students performed in all interviews and they deliver what the companies are looking for and attain their career start easily. List of students studied at Training in Bangalore and got placed in different companies. You can get a massive placement opportunities with us and we are working to keep that exclusively as possible. So, Be a member of Training in Bangalore Family and get a job easily.
Our Teachers
From day one we have built our reputation on the quality of our teachers. We recruit the very best teaching talent in Ally Tech who are highly experienced, focused and professional and who consistently achieve excellent exam results for their students. Our teachers are enthusiastic about teaching. They have a wealth of experience in preparing students for interviews and are dedicated to helping their students achieve their full potential
Cost effective with a choice of payment plans
Students can choose to pay course fees up front or via optional installment payment plans to help with budgeting. There is no obligation if students need to defer their studies – installments can be frozen until the student is ready to rejoin.